Best places in Mexico to take picture
---
These are some of the best places in Mexico to take picture, where people prefer to take pictures and have fun with the passage of time, from deserts plaster, fireflies and sanctuaries, caves crystals, which allow us to see beyond our eyes.
When choosing a vacation, you should bring your camera, if you must go shoot some photos. According to data from the Secretary of Tourism, Cancun and the Riviera Maya are some of those places that people forget their problems and also travel a lot to Acapulco, but there are also many destinations which are worth spending a vacation with family. Some of these are jewels that are hidden among the beautiful wonders of Mexico.
For example, I can mention you the best in Mexico to take picture
Chepe Train paradise. Located on earth Tarahumara, it is one of the best places to enter the photographic world, with its canyons that are four times larger than the Grand Canyon, and also, a tourist attraction where you can travel about 673 kilometers to make some stops.
The Cave of Swallows. With more than 60 meters in diameter, one could say that is the largest natural abyss of all Mexico, located in the town of Aquismon. The best time to visit this place, is when the animals before dawn and night.
Las Coloradas. Located in Yucatan, it is one of the best water content gives a pink tint to the beach. Although in this area you cannot swim, never as natural as the landscape to take a coffee.
Basaseachi. It is located in Jalisco and has a height of 246 meters' free fall. Peach streams are those that form the stream of this waterfall.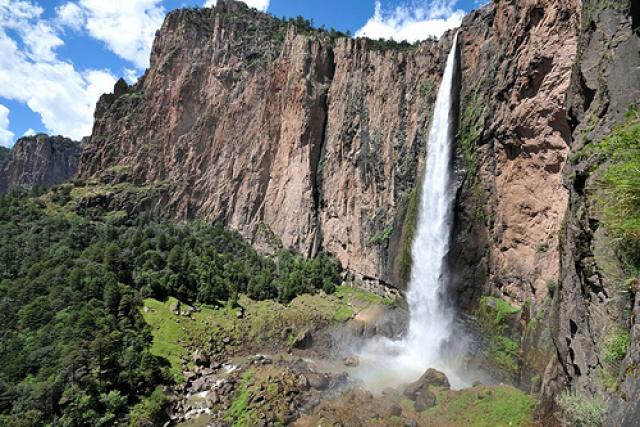 ---